Are you "just" a hairstylist? Your mindset is everything!
Aug 17, 2021
My early 30's was all about self-discovery! I mean back then I thought 30 was old! I felt rushed to make decisions and to be honest, I wasn't married nor was I a mother. I had to make a career move and quick! I dropped out of Cosmetology School - and months later enrolled in Columbia School of Broadcast for Radio & T.V..
During the week I'd go to school combined with interning at SONY Music and ClearChannel T.V., and, my days off I'd be working from home, braiding hair!
My first
paid job
was the "traffic and weather" girl - zero glamour - working out of a skiff trailer parked at the Vancouver Airport. I remember that interview, I was so nervous that I had sweat marks on the back of my khaki collared skirt! I remember feeling SO CONFIDENT and then when I left I went to the bathroom and looked in the mirror and the entire outline of my but and thighs was wet! I was traumatized, but I got it together and somehow had to still walk out of the building and to my car! I was shocked when they called to announce I actually got the job!
The truth is, broadcasting school didn't do it for me, and I realized that I can't spend my days around news articles, stories, and politics. It was sorta a "downer". I lost interest real fast, if I wasn't on the campus radio playing music or talking live, then I felt empty. I wanted to be a DJ on the radio, playing your favorite hits and talking about all the great things to do and see in my favorite city. I love music and connecting over songs that play on the radio!
*What I didn't realize is that I was already doing what I loved (hair) and, it was enough!
Alas, I met my x and in just 6 short months I married in Vegas and moved to the US. (I guess I still felt that pressure of getting married and starting a family). It was during this time that more important things happened...
who the heck was going to do my own hair?
! LOL. It wasn't easy finding a new hairstylist and at the same time, it was THE catalyst to opening my first hair extensions boutique "My Long Tresses" in Baltimore, Maryland. I would wheel and deal with hair extension companies to do my hair as a model, during the classes I was attending and paid for. I would've done "almost" anything to have my hair done, after all I've been wearing extensions since I was 18.
Fast track to 2021 and Covid-19! I've had lots of time to think, just like you! My salon was closed for 2 months, Classes I've been teaching for over a decade are no longer happening, and it can be depressing. Who saw this coming? None of us!
Someone once said, "
you can't live your life looking in the rearview mirror
"! That always stuck with me. I can't live in 2020 when the
whole world
was (and still is) affected by a pandemic. All I can do is find a way, find the new normal, keep on keepin' on!
This is how H E T Academy has become an online education destination. I've taken what used to take 2 days to teach, compiled it into 4 weeks of videos, podcasts, Zoom Masterminds and resources. I'm back working in front of a camera with and without a microphone. I'm taking some of what I've learned in broadcasting school and putting it to use! If you're wondering why I'm using a microphone?! The series I'm creating is a "talking head" concept, whereby you'll be in class and I'll be on the right bottom corner of the screen explaining the slides and diagrams that I've created for you. Hands-on modules will be recorded with a team of professionals to ensure you have the best lighting and sound.
If you've felt pressure about your career - or where your career is now - tune into your passion! The truth is that I kept searching for something better when all along it was right in front of my eyes. I didn't see that offering extensions as a side hustle was enough to be a career! I didn't believe in myself and I got stuck in my head. I wanted to be more than "just a hairdresser". This mindset could've held me back but my passion for the industry made it impossible to leave! I had and have the choice to be GREAT. I'm not "just" a hairdresser, "just" a woman, "just" a dog mom, "just" a friend...
I AM ENOUGH and I don't have to be MORE! Women need me and I have the power to change lives. We all do really. It doesn't matter what your profession.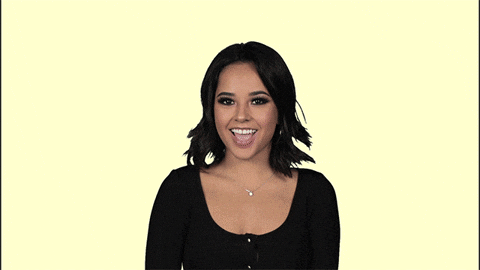 Do what you love, and the money will come later! Work isn't "like work" when you've committed to your passion.
Christina Jones is a true pioneer in the hair extensions industry investing the past twenty years carving an indelible mark, both as a creative business owner and as an International Educator. Christina Jones takes an independent approach, which is not tied to one specific vendor but rather a vendor list offering an overview of all processes, products, and techniques available. This approach enables the stylist to learn how to create a wide range of different looks on a variety of hair types while not locking into only one company/brand or method. Her "Tell All" Hair Extensions Training Program - is based on 15+ years of experience working with women who suffer from medical hair loss, or simply those that want more volume and length. These classes are developed to teach non-aggressive methods (no glue - no damage) of hair addition while also learning how to build a solid foundation for a successful business! Christina was awarded "Woman of the Year!", by the National Association of Professional Women. She also Volunteers with the Look Good Feel Better program hosting "Wigs & Headcoverings" zoom webinars for women who currently receive Cancer treatments.
#beadedrow
#beadedrowcertification
#hairextensionclass
#onlinehairextensionclass
#natrualbeadedrow
#handtiedweft
#haircourse
#hairextensionmastery
#hairexensionmasterclass
#hairextenionclassesnearme
#fusionhairextensionclas
#tapehairextensionclass
#coldfusion
#keratinextensionclass
Free Mini-Course! Master the art and business of the hair extension consultation in less than 15 minutes!
Download Now
Stay connected with news and updates!
Join our mailing list to receive the latest news and updates from our team.
Don't worry, your information will not be shared.
We hate SPAM. We will never sell your information, for any reason.