Do Hair Extensions Damage Hair?
Aug 17, 2021
A quick answer to this question is YES!
*with a slight disclaimer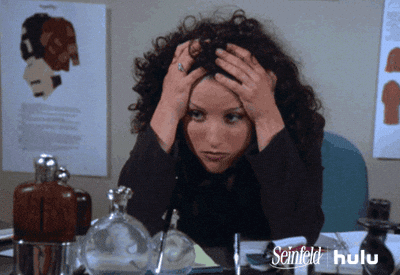 The number one question I'm asked: "do hair extensions damage my hair?". I could lower the expectations and say "everything is damaging". The sun is damaging, styling tools are damaging...but let's not level the playing field and get down to the facts.
I know you don't want to hear this but if you believe that you can watch a YouTube video and have your husband do your extensions then I'm going to have to give you the thumbs down. Or if you think that you can open your hair extension business with only 8 hours of education, then you will cause damage to the natural hair "somehow & someway".
Just yesterday I saw a client of mine who couldn't make it to the salon so she had her husband maintain her extensions. What I saw was, over direction, tension, traction, and breakage. There was also matting of her own hair because the sections were too wide. My heart hurt for her!
Why is it that we don't take the time out to do things the way they should be? We want to achieve quick fixes for something that shouldn't be a literal "quick fix". Making time for ourselves is important and it's vital to approach this industry with proper ethics and skill set.
WHY is it when it comes to education that some won't invest in proper education KNOWING that they should? HOW can some stylists overcharge and over-promise? And WHO is it that feels so entitled that they mislead the customer into believing that they're a professional hair extension artist yet have only a few hours under their belt?
Oh I know there are haters out there that believe they can be self-taught with zero mentorships, but here's the thing...hair extensions = dexterity and muscle (brain) memory. You can't be GREAT or become a MASTER unless you are a prodigy and in that case, I want to meet you! :)
How to not damage hair?! Get the proper education and treat this service as a luxury. You have the power to change lives and there is so much more that goes into client retention than a quick fix and quick paycheck. Work from the heart and the money will come later. Stop thinking about the money first and give your clients the opportunity to have the hair of their dreams.
Questions about education? Need a mentor? Want to grow your hair extension business but you don't know how?
Free Mini-Course! Master the art and business of the hair extension consultation in less than 15 minutes!
Download Now
Stay connected with news and updates!
Join our mailing list to receive the latest news and updates from our team.
Don't worry, your information will not be shared.
We hate SPAM. We will never sell your information, for any reason.