Grow Your Business without spending a cent!
Aug 17, 2021
Just starting out? You'll need to attract the right clients!
*If you're a stylist then you'll already understand what it's like attracting the wrong client.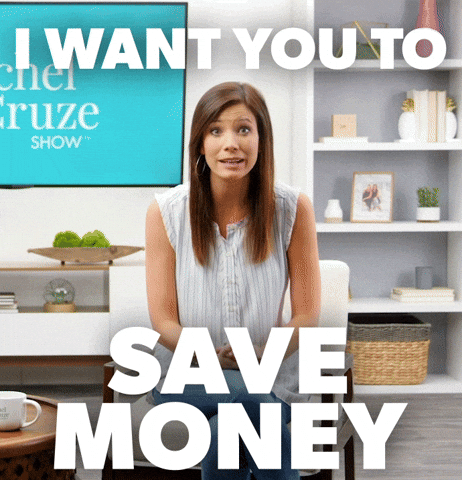 I get that when we're new (including myself) we tend to be the YES person. We say yes to everyone because we want to fill our chair and of course make money. We also need that money to grow our business?
HOLD UP! Let's change the mindset. We don't need to attract the wrong customers - ie those that bring their own extensions they purchased on Amazon, tell us what method is best for them, ask us to work our days off, etc.. We also don't need to spend tons of money on marketing. If anything, we can do it for FREE.
Building your book takes time and it all starts with you! First, you need proper education, followed by confidence behind the chair.
Here's some free strategies to get you going!
Register your business on Google+
Google is THE largest search engine! When people are searching for services they mostly use Google. Be patient, it works!
Talk to your Friends & Family
Since I moved here from Canada and didn't know anyone, this one didn't apply to me, but it's true that those that are closest to you will be the best form of practice and business building.
When I first started my business, this was my go-to! I posted a model call on my social media and Craigslist. I offered a full head of extensions at a fraction of the cost.
*Don't forget to have your models sign a photo release form.
Open a business page on Facebook & Instagram
For marketing and business purposes, you can't use your personal pages. Think about it, your clients don't need to know you EVERYTHING about you.
Collaborate rather than Compete! Work together, share each others photos, posts and media. Learn from each other. Ask questions.
Everyone loves something for free! You'd be surprised at what people will do for a free t-shirt LOL>. Offering a Giveaway will increase your traffic and followers. How? In order to put your name in for the "draw" they have to follow you on social media.
A GOOD TESTIMONIAL IS WORTH EVERYTHING! It's proven that your customers are reading them and going to those with the best feedback.
Think about it! Money and trust, two words that either work together or they don't. Your clients need to know that you're fully aware and confident about hair extensions. In my experience, you should be wearing them. If you have thick hair (my dream) then you should use just a few strands for highlighting or low lighting.
Christina Jones is a true pioneer in the hair extensions industry investing the past twenty years carving an indelible mark, both as a creative business owner and as an International Educator. Christina Jones takes an independent approach, which is not tied to one specific vendor but rather a vendor list offering an overview of all processes, products, and techniques available. This approach enables the stylist to learn how to create a wide range of different looks on a variety of hair types while not locking into only one company/brand or method. Her "Tell All" Hair Extensions Training Program - is based on 15+ years of experience working with women who suffer from medical hair loss, or simply those that want more volume and length. These classes are developed to teach non-aggressive methods (no glue - no damage) of hair addition while also learning how to build a solid foundation for a successful business! Christina was awarded "Woman of the Year!", by the National Association of Professional Women. She also Volunteers with the Look Good Feel Better program hosting "Wigs & Headcoverings" zoom webinars for women who currently receive Cancer treatments.
#beadedrow
#beadedrowcertification
#hairextensionclass
#onlinehairextensionclass
#natrualbeadedrow
#handtiedweft
#haircourse
#hairextensionmastery
#hairexensionmasterclass
#hairextenionclassesnearme
#fusionhairextensionclas
#tapehairextensionclass
#coldfusion
#keratinextensionclass
Free Mini-Course! Master the art and business of the hair extension consultation in less than 15 minutes!
Download Now
Stay connected with news and updates!
Join our mailing list to receive the latest news and updates from our team.
Don't worry, your information will not be shared.
We hate SPAM. We will never sell your information, for any reason.