Online Extension Certification - Enrollment is OPEN!
Aug 17, 2021
It's happening! Pre-launch opened up yesterday and already the class is half full - so exciting!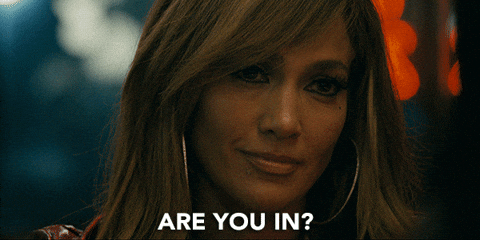 So far who's attending? Licensed stylists from Alaska, Ohio, California, Maryland, Seattle, and Iceland! Each stylist has unique needs and wants. A few have zero experience with hair extensions, some have been away from behind the chair for years and others have experience and want to level up!
The first class is a beta - pilot Masterclass! If you're not sure what beta is - it simply means that I'll be using a lot of media from this class to teach the classes in the future. Those that are attending play a large role in the course creation and development process.
The Masterclass will begin on March 7th!
The online academy certification is a 4-week program and throughout the 4 weeks, you'll have access to your student dashboard to watch videos, review documents, diagrams and join us on our Monday Mastermind Zoom calls (if you can).
After you complete each module you'll be given an assignment. These assignments will be submitted to your mentor each week. If for some reason you fall behind, don't worry. You have access to the course for 120 days.
Prior to the beginning of the online certification Masterclass, you'll have a scheduled call with us. This is where you'll meet your mentor and ask any questions you may have about the program.
Want to sign up now before it sells out?
Christina Jones is a true pioneer in the hair extensions industry investing the past twenty years carving an indelible mark, both as a creative business owner and as an International Educator. Christina Jones takes an independent approach, which is not tied to one specific vendor but rather a vendor list offering an overview of all processes, products, and techniques available. This approach enables the stylist to learn how to create a wide range of different looks on a variety of hair types while not locking into only one company/brand or method. Her "Tell All" Hair Extensions Training Program - is based on 15+ years of experience working with women who suffer from medical hair loss, or simply those that want more volume and length. These classes are developed to teach non-aggressive methods (no glue - no damage) of hair addition while also learning how to build a solid foundation for a successful business! Christina was awarded "Woman of the Year!", by the National Association of Professional Women. She also Volunteers with the Look Good Feel Better program hosting "Wigs & Headcoverings" zoom webinars for women who currently receive Cancer treatments.
#beadedrow
#beadedrowcertification
#hairextensionclass
#onlinehairextensionclass
#natrualbeadedrow
#handtiedweft
#haircourse
#hairextensionmastery
#hairexensionmasterclass
#hairextenionclassesnearme
#fusionhairextensionclas
#tapehairextensionclass
#coldfusion
#keratinextensionclass
Free Mini-Course! Master the art and business of the hair extension consultation in less than 15 minutes!
Download Now
Stay connected with news and updates!
Join our mailing list to receive the latest news and updates from our team.
Don't worry, your information will not be shared.
We hate SPAM. We will never sell your information, for any reason.